Originally published on November 20, 2015,   NDTV
India to Deliver Helicopter Gunships to Afghanistan: Sources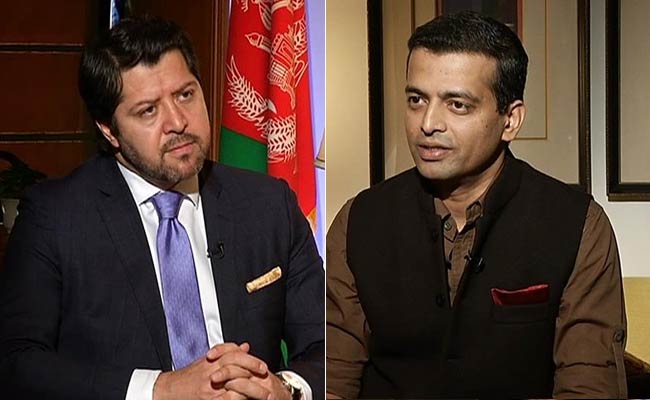 Indian Air Force attack helicopter gunships -- delivered to Kabul -- will soon be flying in the skies of Afghanistan targeting the Taliban.
Four Russian-made Mi-25 attack helicopters, with the Indian Air Force, will be delivered within the next two months, sources tell NDTV.
After meetings Indian officials in Delhi, Afghan Deputy Foreign Minister Hekmat Khalil Karzai told NDTV a deal with India is crucial, since 2015 by far, has been the most "violent year".
"We have had the most casualties. We see daily violence in about 20 provinces, so, it is important to have that covered," he said.
This is a marked shift in policy followed from the UPA government's tenure -- of not providing Kabul any lethal weapons or equipment. India has been training around 1,000 Afghan army and other security officers and men a year.
In April, New Delhi supplied military transport vehicles and three small unarmed Cheetal helicopters.
Referring to the coalition drawdown and the vacuum created with the need for helicopter gunships, the Afghan minister said, ""Two and a half years ago, we had about 150,000 coalition forces. To support them, we had over 200,000 military contractors."
But the major counter-terrorist operations, supported by the world's leading militaries, came to rest on Afghan shoulders since the beginning of 2015.
"We now have to develop our own capabilities. This is why we are reaching out to our friends and allies," the minister said.
President Mohammad Ashraf Ghani has been under pressure for his policy of engaging more with Islamabad rather than Delhi, on security issues, sources told NDTV. With Taliban attacks at an all-time high, he is seen as needing to mend fences with New Delhi.
In an interview to NDTV in April, President Ghani had acknowledged, "The past is past. We are engaged in a comprehensive understanding of our mutual interests and we will act and build on those mutual interests".
Asked if more lethal weaponry has been sought, Minister Hekmat Karzai said, "We have been assured that India is going to look at our requests, and proceed accordingly."
But, as of now, sources say -- apart from the attack helicopters -- those requests will not necessarily lead to a further supply of military equipment that can be used in the battle against the Taliban.